Description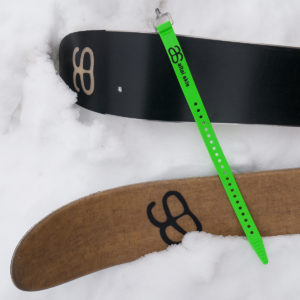 The Original
15″ski strap made by Voile with the Altai Skis logo  on it. They were orange and are now bright green, so they are easy to find in the snow! These are the best ski straps going and we keep a few of them in our backcountry kit for all purpose strapping, repair, first aid… they are very handy.
Now also comes in a blue 20″ length option!
This strap is long for just a ski strap but these are so handy for so many things that I added them to the site. These straps are simple to use and super strong, under tension things do not slip as they are just a bit stretchy as well as tacky. They are always in my backcountry pack (and car). You can daisy chain them together to make longer straps as well.